Copper, Coreen,
Tandy, Lila,
Simone, Tilly,
and Vanna
Need Your Help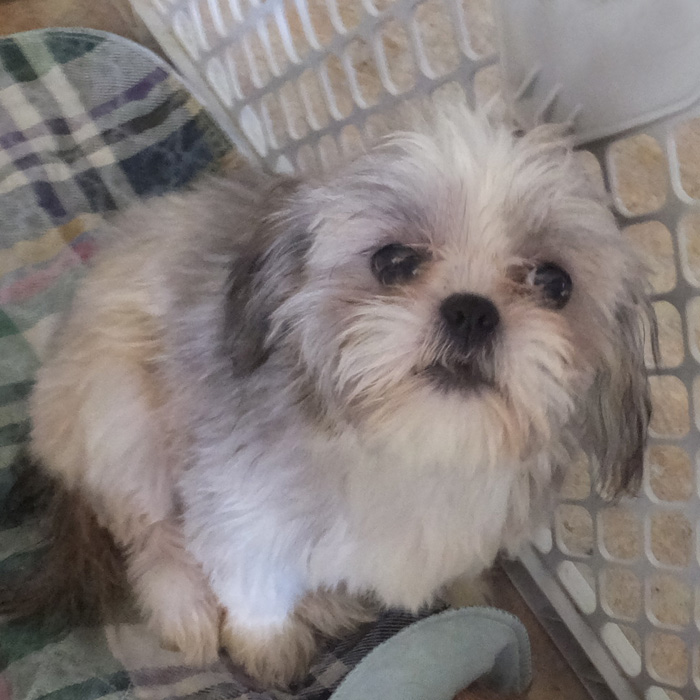 Copper, Coreen, Lila, Simone, Tandy, Tilly and Vanna are adorable babies. They were transferred to our care due to kennel downsizing by their breeder. They are currently in quarantine. They are very shy and need lots of love and cuddles. They will visit our vet this month for spay/neuter, dentals, heartworm tests, vaccinations, fecals, and any other veterinary attention that may be needed. Once their vetting needs are met and they have healed we will begin to search for their Forever Home.



They are hoping you will open your heart and help with their vetting needs.


Please click on Paypal Button to complete donation for our sweet babies.
If you prefer to pay by personal check,please
make your check payable to Peke A Tzu Rescue
and mail to:
Peke A Tzu Rescue
PO Box 1
Trufant, MI 49347
Please include your email address so we can email to confirm your donation.
A special thank you from Copper, Coreen, Lila, Simone, Tandy, Tilly and Vanna to:

Susan Agee
Nita Andrews
Christine Bilkey
Miriam Bronsky
Katherine Brooks
Petra Charbonneau
Judy Davidson
Kentisha Dunn
Wendy Elvendahl
Cynthia Folcarelli
Elaine Griffin
Anne Hazeltine
Jim Hunt
Lindsey Jarson
Mary Jarson
Wendy Jordan
Connie Kramer
Igor Litwinowicz
Lynda Meade
Tracy Ostaszewski
Gary & Erika Osterloo
Rose Parrish
Vera Rodriquez
Stephane Rundell
Suzanne Smith
Stacey Tompkins