TEN Sweet Shih Tzu and THREE Adorable Yorkshire Terriers
Need Your Help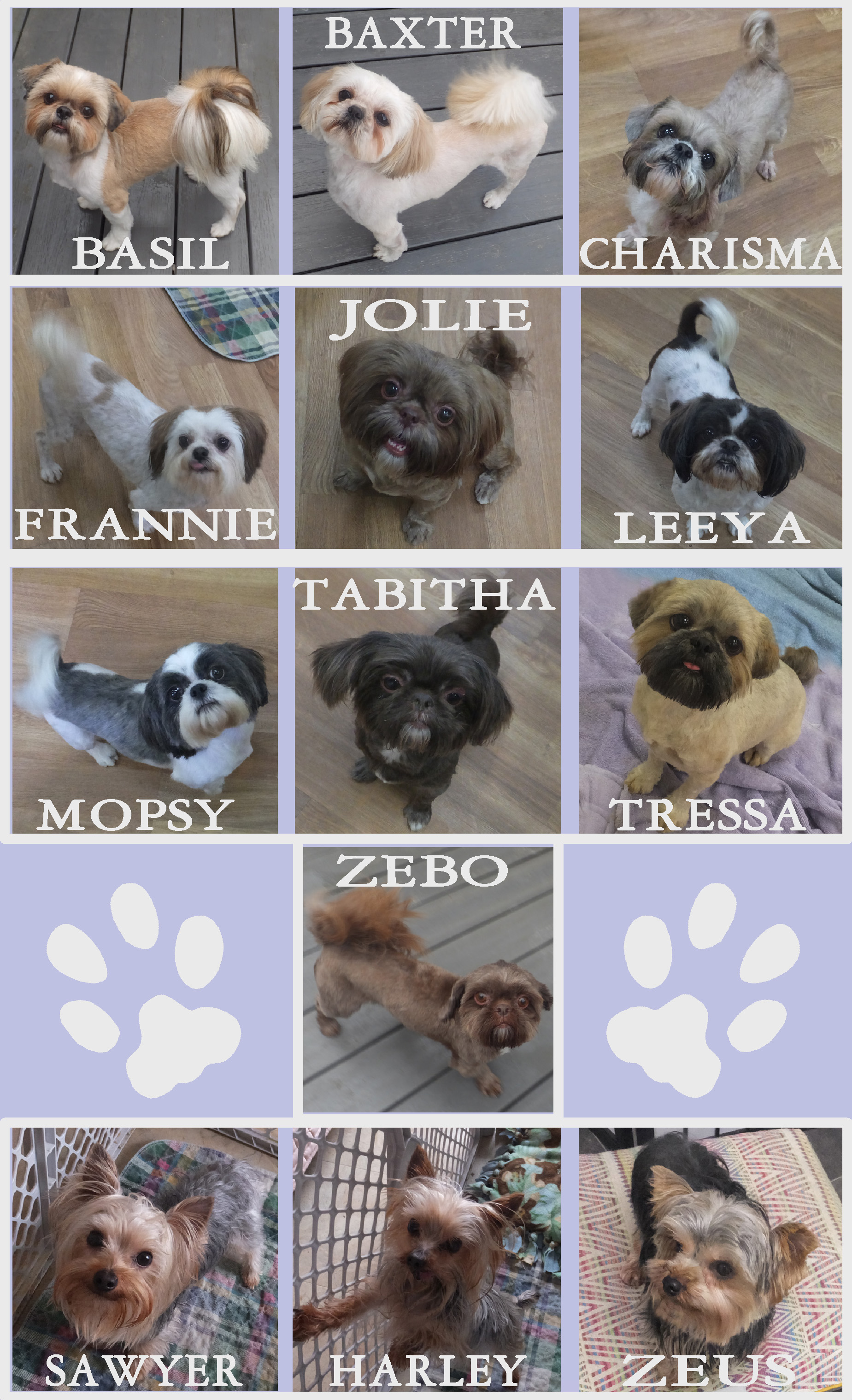 Basil, Baxter, Charisma, Frannie, Harley, Jolie, Leeya, Mopsy, Sawyer, Tabitha, Tressa, Zebo & Zeus are adorable babies. Their breeder passed away unexpectedly. She left a note that all of her dogs were to come to PATR so here they are. They are currently in quarantine and have now been fully groomed. They are very shy and need lots of love and cuddles. They will visit our vet this month and in January for spay/neuter, dentals, heartworm tests, vaccinations, fecals, and any other veterinary attention that may be needed. Once their vetting needs are met and they have healed emotionally and physically we will begin to search for their Forever Home. Vetting cost will be in access of $4000.



They are hoping you will open your heart and help with their vetting needs.


Please click on Paypal Button to complete donation for our sweet babies.
If you prefer to pay by personal check,please
make your check payable to Peke A Tzu Rescue
and mail to:
Peke A Tzu Rescue
PO Box 1
Trufant, MI 49347
Please include your email address so we can email to confirm your donation.
A special thank you from Basil, Baxter, Charisma, Frannie, Harley Jolie, Leeya, Mopsy, Sawyer, Tabitha, Tressa, Zebo and Zeus to:

Miriam Bronsky
Judy Davidson
Kim Morris
Pam Polan