Belly Bands for Boy Dogs
Limited Fabrics
and
Sizes

Our seamstresses are always searching for fabrics that you may prefer for your little ones.
Many times they are unable to purchase a large amount of the fabric and are unable to locate the fabric again.
So that our customers can have a wide variety of choices,
we purchase some fabrics in whatever yardage is available
which allows us to offer our customers a wider selection for a limited time.
SIZES AVAILABLE


**DOUBLE EXTRA SMALL**
ONE Reversible Tiger

**EXTRA SMALL
THREE Bandana Skulls
ONE Blue Camo
ONE Camo Helicopters
TWO Doggy Christmas
FOUR Gray Leopard
ONE Gray Tiger
THREE Hydrants on Black
ONE Jungle Print
THREE Mini Bones
TWO Pawprints on Black
EIGHT Hope Peace and Joy
ONE Multi Paws on Beige
ONE Multi Paws on Blue
THREE Scooby Doo
ONE Snoopy Valentines
ONE Wildlife
ONE Flannel Reversible Paws & Bones on Black
TWO Flannel Royal Skulls
ONE Reversible Bandana Skulls
FOUR Reversible Copper Pupsters
ONE Reversible Rolling Rocks

**SMALL**
ONE Come and Get It
THREE Gray Leopard
THREE Gray Tiger
THREE Multi Paws on Beige
ONE Plaid 9
THREE Scooby Doo
TWO Flannel Dog Words on White
ONE Flannel Reversible Dog Words on White
TWO Flannel Reversible Tiger
ONE Reversible Adorable Pups on Black
THREE Reversible Arf Arf
ONE Reversible Come and Get It
TWO Reversible Copper Pupsters
ONE Reversible White Paws on Black

**MEDIUM**
ONE Flannel Reversible Blue Pawprints
TWO Flannel Red Plaid
TWO Reversible Patriotic Marines

**LARGE**
ONE Blue Camo
THREE Gray Leopard
ONE Mini Bones
ONE Pawprints on Black
ONE Scooby Doo

**EXTRA LARGE**
ONE Animal Print Purple
ONE Bandana Skulls
ONE Blue Camo
TWO Gray Leopard
ONE Gray Tiger
ONE Jungle Print
ONE Kermit the Frog
TWO Mini Bones
ONE Multi Animal Print
TWO Multi Paws on Beige
THREE Multi Paws on Blue
ONE Pawprints on Black
TWO Scooby Doo
\ONE Flannel Togetherness
ONE Flannel Reversible Santa & Reindeer


Cotton Fabric Choices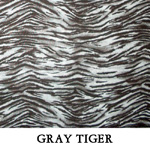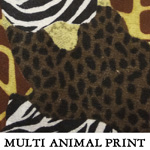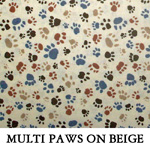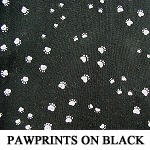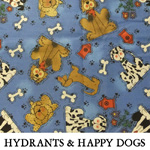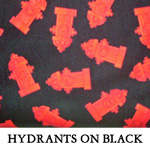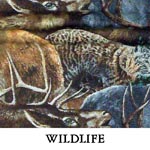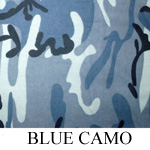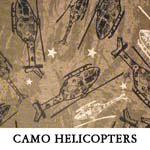 Flannel Fabric Choices
Reversible Fabric Choices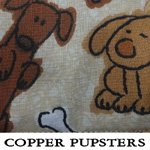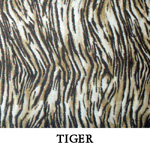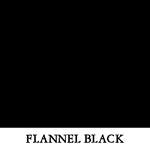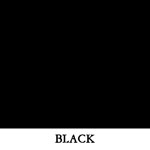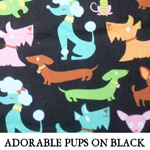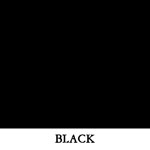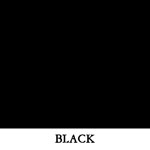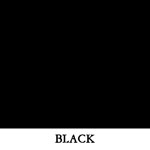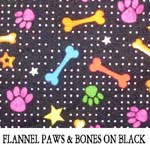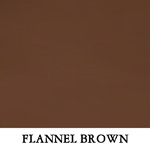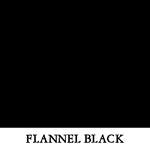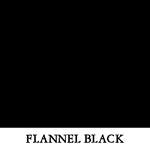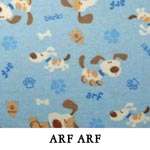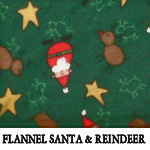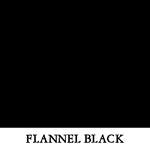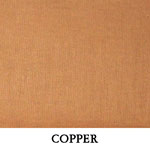 MEASURING YOUR DOG
Measure your male dog around his waist on top of his sheath or tinkle toy.
Allow the measuring tape to just touch him around his waist.
Do not pull the measuring tape too snugly or this will not give you the allowance
needed to have the pad inside the belly band.
Using that exact measurement, the belly band will give a snug fit
without binding or the belly band scrunching up and sliding.

SIZES
Select the sizes below based on your measurement.
The extra belly band velcro will allow the belly band to fit a range of sizes which is
wonderful for rescue groups or homes with multiple dogs.
Our 911 belly bands come in NINE sizes:


Double Extra Small which fits 5 inch - 7 inch waist


Extra Small which fits 8 inch - 10 inch waist


Small which fits 11 inch - 13 inch waist


Medium which fits 14 inch - 16 inch waist


Large which fits 17 inch - 20 inch waist


Extra Large which fits 21 inch - 23 inch waist


2XL which fits 24 inch - 27 inch waist


3XL which fits 28 inch - 31 inch waist


4XL which fits 32 inch - 35 inch waist



Double Extra Small belly bands are 2.5 inches wide


Extra Small belly bands are 3 inches wide


Small belly bands are 3.5 inches wide


Medium, Large and Extra Large belly bands are 4 inches wide


2XL, 3XL and 4XL belly bands are 6 inches wide



TO ORDER 2XL, 3XL and 4XL 911 Belly Bands CLICK HERE

PRICES
Prices for belly bands, including first class shipping within the continental US are:

$8 for Double Extra Small Belly Bands


$9 for Extra Small Belly Bands


$10 for Small Belly Bands


$12 for Medium Belly Bands


$13 for Large Belly Bands


$14 for Extra Large Belly Bands


$17 for 2XL Belly Bands


$19 for 3XL Belly Bands


$21 for 4XL Belly Bands


100% of the belly band sales go directly to paying for food and
vetting expenses for the foster pupsters in the rescue.
With so many seniors and special needs dogs, we have huge vet bills.
Our volunteers donate all material and labor for the 911 belly band orders and for this reason
ALL SALES ARE FINAL.
No Returns or Exchanges due to sanitary reasons & health issues.

A SPECIAL THANK YOU to our volunteers that help the pupsters.
Approximately 30 minutes of love goes into the completion of each belly band.



US & INTERNATIONAL SHIPPING
All belly bands are shipped via USPS first class shipping within the continental US from Trufant, MI.
We HIGHLY recommend adding USPS Priority.
The cost is $7.00 and we allow combined shipping for gift shop items purchased within 24 hrs.
To order, click on the USPS Priority Shipping Paypal button below.
If shipping Internationally, postage will be $7.00 for 3 belly bands or less
and can be added to your shopping cart by clicking on the International Shipping Paypal button below.
If international customers order more than 3 belly bands, please email us for correct shipping cost.
To order, Peke A Tzu Rescue is happy to accept your donation through paypal by using the links below
and your order will be processed IMMEDIATELY.
If you prefer to pay by other methods, please follow instructions at the bottom of the page.

Purchase 911 Belly Bands Below
Double Extra Small 5-10 inch waist
Extra Small 8-10 inch waist
Small 11-13 inch waist
Medium 14-16 inch waist
Large 17-20 inch waist
Extra Large 21-23 inch waist
2XL 24-27 inch waist
3XL 28-31 inch waist
4XL 32-35 inch waist
Add USPS Priority or International Shipping Below
If you prefer to pay by personal check, please
make your check payable to Peke A Tzu Rescue
and mail to:
Peke A Tzu Rescue
PO Box 1
Trufant, MI 49347
Include the quantity of belly bands, your dog's waist size,
fabric selection and your email address so we can email
to confirm order.
Back to Main Belly Band Page
Copyright© 2003 - 2019, J. Collins. All Rights Reserved.