Adoption Fee
The Adoption Fee does not reimburse the rescue for the expenses for the adopted dog. It only defrays part of the vetting, food, heartworm preventative, flea protection, grooming and other expenses for each pupster that is adopted. Our Adoption Fee per dog starts at $400. There may be exceptions to this policy on occasion which will be stated in the Adoption Listing. Should you question our Adoption Fee on the puppies and younger dogs please know that our hearts belong to the special needs and senior pupsters. When a puppy or very young dog arrives; we do not consider the baby as a rescue, but a blessing for they have arrived to help our special needs and seniors that are so in need. Our expenses for the special needs and senior Sanctuary pupsters exceed $2000 per pupster. We explain this to each one of our puppies as they arrive and they agree with us 100 percent. We hope that as you visit our sweet puppies, that you will feel the same way.

We can only survive through the kindness and generosity of volunteers who continue to be dedicated to the pupsters we love so much. Adoption Fees in no way cover veterinary bills, food, shelter, transporting, personal expenses, operating expenses and the time & costs taken to nurture these dogs back to health. We are not a part of any government entitlement programs and we receive no support other than through the kindness of cash donations.

Because the seniors and special needs are the loves of our lives, we have chosen to concentrate our rescue efforts on these pupsters. Many rescues will not take in seniors or special needs due to the huge vetting expenses and the fact that they will probably never be adopted. During their stay with us, each pupster's vetting and all other needs is a priority. We give them the best care we possibly can for their remaining months or years. Unfortunately, some of these angels go to Rainbow Bridge before they can be adopted. It breaks our heart to know their value was never recognized and they never experienced having a special Forever Home of their very own. We cry rivers of tears over the loss of these special pupsters, but are still faced with the financial debt incurred for their food, vetting and other expenses, that is not offset with an Adoption Fee. To date the financial debt for the pupsters who went to Rainbow Bridge without being adopted is $370,632. Many had been in our care for four years or longer.

A great way to help with this expense is through our Magazine Fundraiser. 40% of your purchase will help the pupsters.
Just click on the link below if you are interested in ordering your favorite magazine.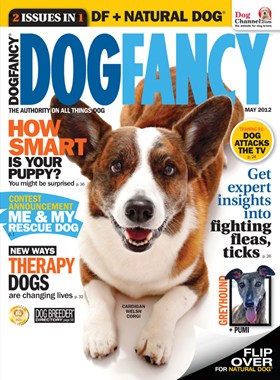 Magazine Subscription
Fundraiser 40% for the Dogs



Peke A Tzu Rescue is devoted to helping all babies in need, but our hearts belong to those that need us the most…the physical and mentally challenged and the seniors. We pray every day that there is someone out there for these special babies that will take them into their hearts and homes. Until that special home comes along they are part of our family and we love them dearly. We also know when we commit to these babies that they may be here with us for the rest of their lives. We offer the sanctuary and love that they need and in return they fill our lives with joy.

Video of Special Needs and Seniors

We feel blessed to have these babies in our home to snuggle and love and will continue to devote our lives to those that need us the most.

A wonderful way for those of you that maintain a lifestyle that prohibits you from physically helping these sweet kids is through sponsorship. It costs over $75.00 per month to vet, groom and feed each of our Haven Babies.

Our Haven babies only ask for a monthly commitment on your part of $25.00.

Please click on
Sponsor A Haven Baby
to help our seniors and special needs pupsters.