July 1, 2016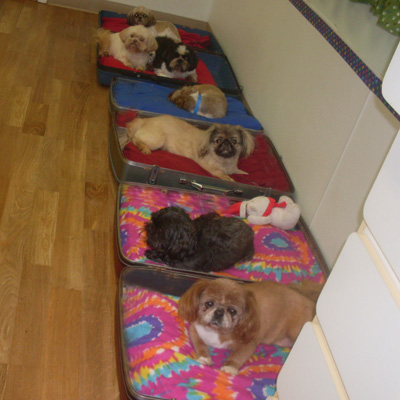 Hi Everyone,
Welcome to a nice sunny July!! We pupsters sure love the summer and we play this game follow the sun. If we are out on the deck we just move with the sun and do the same inside. There is nothing better than feeling the warmth on our little bodies. Great thing is we do not have to go through the drama of picking out a bathing suit that fits and looks just right. We just sun bathe in our "all together"!!

July 4, 2016



We all want to wish you a wonderful 4th of July. We would like all of you to please keep all of the men and women that so courageously serve our country in your daily prayers. We definitely are not political pupsters and we feel that all living creatures should join together for the good of all. It is amazing what can be accomplished when you work side by side with the same common goal – we pupsters are living proof of that.

July 10, 2016



Hello all you pupsters!! Razzy reporting in. Sooooo, what do you think of my new "do"? Yep, Mom let my hair grow out and my little black book is so full I have to schedule my dates a month out. So all you pupster girls that used to thwart my advances, eat your little hearts out!! Bet you wouldn't turn your nose up at me now!!

July 16, 2016



You know staying healthy is one thing, but I think Mom and Dad have gone way off the deep end. They need to get Aunt Judy under control. You are looking at nearly five pounds of kale..yep, we said five pounds! Aunt Judy's green thumb needs to be toned down a bit. You can only eat so much kale you know and frankly it isn't one of we pupsters favorite foods, but we will have to admit when ground with other goodies it ain't bad!!
Copyright© 2004 - 2016, Peke A Tzu Rescue. All Rights Reserved.
Pekingese Rescue, Shih Tzu Rescue, Maltese Rescue, Poodle Rescue & Yorkie Rescue.
Contents of this site are the property of Peke A Tzu Rescue.
Do not take anything from the site without permission.